Tagalog is a language based on Tagalog, a language widely spoken in the northern part of the Philippines. Tagalog adopted some vocabulary from other local languages. Later, the government standardized Tagalog. The relationship between Tagalog and Tagalog is similar to the ones between standard Korean and the Seoul dialect, between Putonghua(普通话) and Mandarin, and between standard Italian and the Florence(Firènze) dialect.

There are nearly 200 indigenous languages spoken in the Philippines, but only 13 of them have more than one million speakers. In the Philippines, Tagalog is widely used on the northern island of Luzon, and Cebuano is widely used in the central Visayas and Mindanao, a Christian district. In addition, depending on the district, other languages such as Ilocano and Bicol are used. Almost all Tagalog languages belong to Austronesian languages. However, communication is impossible between these languages. Among them, Tagalog, Ilocano, and Visayan were the three major languages of the Philippines, but Tagalog became the standard language because it has more literary traditions than other languages and was used in Manila, the capital.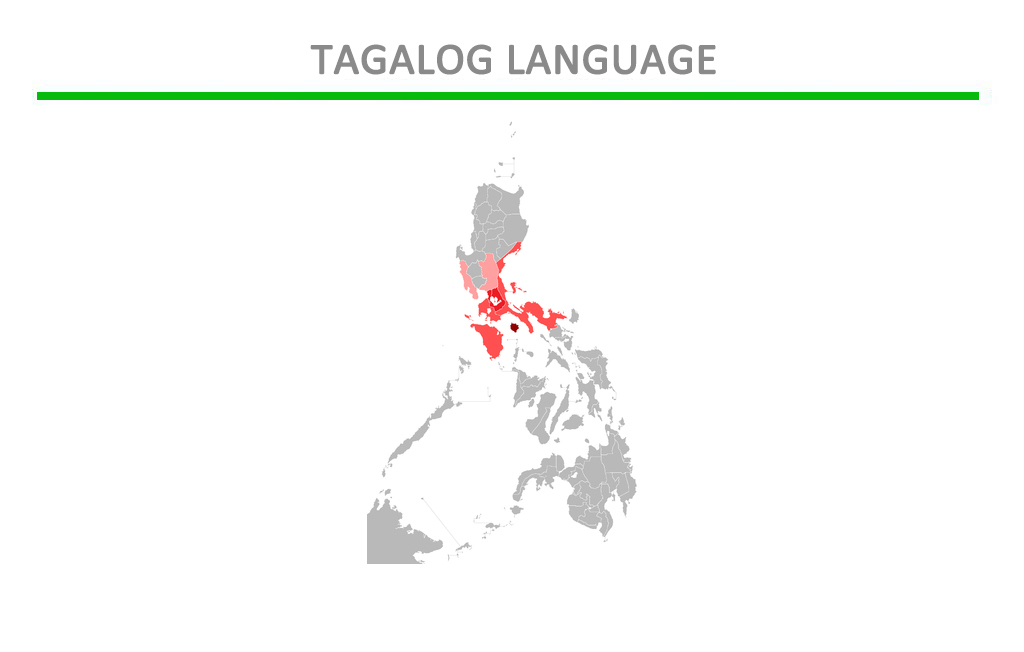 The Philippines Media Scene
In the Philippines, 20.8 million households (86.8% of all households), watch TV, and the highest proportion of these people watch free terrestrial TV. The Philippines has a duopoly market where more than 75% of the total viewership is dominated by the channels ABS-CBN and GMA Network. Accordingly, other large companies are making continuous efforts to advance into the broadcasting industry.

In the Philippines, as in other countries, due to the high level of community lockdown with the pandemic, people stayed at home longer. As a result, there has been a surge in people's OTT usage time. Companies with significant market shares currently include Netflix, iWant (ABS-CBN), iFlix, and VIU, but marketing competition is intensifying due to the advancement of Chinese companies (WeTV, iQIYI). Overall, Netflix is targeting the high-income class, and other OTT services are targeting the middle class. Many high-income consumers are familiar with English. However, in the case of non-high-income middle-class viewers, a larger proportion prefers Tagalog to English, so OTT platforms targeting middle-class audiences must put a lot of effort into translating content into Tagalog.

In the Philippines, there is high uncertainty due to the government interventions in the media business and there are no clear related regulations for OTT broadcasting contents yet. So even companies with the most subscribers such as Netflix do business in the Philippines without operating offices or corporations in the Philippines. Also, ABS-CBN and VIVA Entertainment, the duopolistic companies, have a very large influence over Tagalog production companies and entertainment agencies. For this reason, Tagalog content is mainly produced through ABS-CBN. iWant is an OTT service centered on local content created by ABS-CBN Media Group. it is gaining great popularity not only from those in the Philippines but also from the Tagalog immigrant population widely spread around the world because its domestic contents are more diverse than those of other OTT services.
The complexity of Tagalog translation
1. The written language > Translation Service
literary and conversational styles:

In general, there are cases where people only know the sentence structure of Tagalog as V-S-O, but this is not correct. Tagalog must be translated into different sentence structures depending on whether it is written language or conversational. With a general conversational style, it is correct to translate in the V-S structure, but when writing a sentence in a written language style, the sentence should take in the S-ay-V structure. For example, when translating the sentence "Tom is diligent" into Tagalog, the normal spoken language is "Masipag si Tom." You must make a sentence of the V-S structure, but in a written language, it is "Si Tom ay masipag", and it should be translated in the order of S-V. When translating documents such as dissertations, literary works, or manuals, they should be translated using the grammar for written language, and when translating subtitles for dramas or variety programs, they should be translated using general conversational grammar. However, even in the same spoken language, it is necessary to translate it using written language grammar in a storytelling context, such as a TV announcer telling the news or a narrator reading a fairy tale.


2. The spoken language > Media Service
Honoritication:

In Tagalog, there are honorifics like Vietnamese, Korean, and Japanese. A representative expression of respect is "po." "po" means "sir/ma'am" in English. So, if you add "po" to the end of a sentence, it becomes a respectful word (e.g., Thank you - normal: salamat , thank you - honorific: salamat po ). Therefore, before translating, it is essential to understand the relationship between the characters and to set the tone in that relationship.


Facts that affect Vietnamese to English and other languages translation: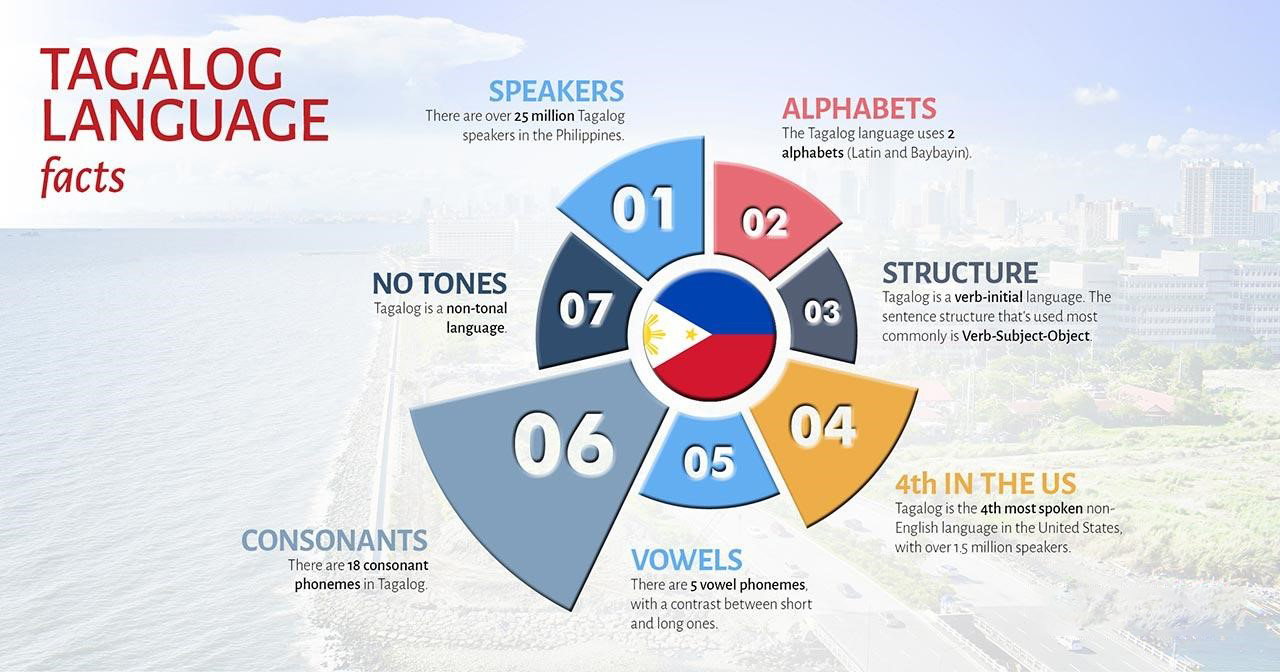 1-StopMedia's solution for you
At 1-StopMedia we believe that sharing our experience with our clients and partners is an essential part of delivering the services your company needs. We branched out from 1-StopAsia with the single purpose of concentrating on improving our media translation services and creating a flawless and tailored solution for LSPs and large business companies that require media services for Asian languages.

Drawing from over 20 years of experience, we benefit from the skillful and accurate translators we have and at the same time fit our process to match your workflow and requirements. Our project managers are experienced in working with Asian languages, work as per ISO 17100 and ISO 9001 and at the same time can advise you on the type of services your company needs.